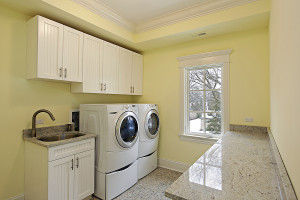 If you want a non-realty item to be there on closing day, you need to get it in writing.  Because in Spring Texas real estate transactions verbal means nothing.  Anything that's not in writing becomes a he said she said. If you thought the sellers were going to leave the refrigerator, washer and dryer, or a wall mounted tv and you don't have it in writing then don't expect it to be there on closing day.
Refrigerators, washer and dryer, and wall mounted televisions are all personal items.  Personal items are considered non-realty items and do not convey with the purchase of real estate. If you want the sellers of a Spring Texas house, to leave a refrigerator then secure their signatures on a non-realty items addendum or a bill of sale before closing day.
One more thing to remember – personal items don't come with warranties. So if the wall mounted television goes out the day after closing, the sellers aren't going to repair or replace it.  You are on your own.
Read also: