People are moving to Houston in what seems like droves.  But just where are all these people relocating from?  For the answer to that question, we turn to Spokeo Research. By identifying the origin of a mobile phone number and matching it address records, Spokeo Research provides us insight into the migration of people throughout the U.S.
Where are all the Houston newcomers relocating from?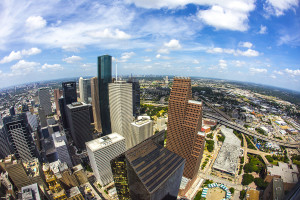 Accounting for over 17% and ranking at spots 1 – 5 are the Louisiana cities of New Orleans, Metairie, Lafayette, Lake Charles, and Baton Rouge. Ranking at spots 6 – 10 are Chicago, Los Angeles, San Diego, San Francisco, and St. Louis.  After the numerous snow storms and the brutal cold of this last winter, I would be relocating to Houston too if I lived in Chicago or St. Louis.
Ranking at spots 11 – 20 on the list of the top cities people moving to Houston are relocating from are Phoenix, Atlanta, Denver, Littleton CO, Louisville CO, Las Vegas, Memphis, Washington D.C., Orlando, and New York.
If you are relocating to Northwest Houston and in need of a Realtor to help you find a place to call "HOME", give us a call at 281.804.8626.