Which shows better a vacant or occupied Spring TX home is a question I am frequently asked. Both vacant and occupied houses have their pluses and minuses. On the plus side for vacant, buyers know that they can move in quickly. They do not have to worry if the sellers time frame for move out matches their time frame for move in.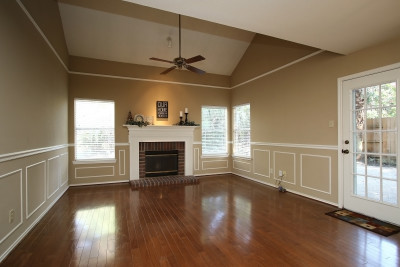 In addition, the house will look and feel bigger since there will be none of the sellers over sized furniture nor the sellers accumulated clutter. Also viewing the house will be more convenient for the buyer's Realtor and the buyers since they will not have to coordinate the viewing time with the sellers schedule.
There are several minuses for showing the house vacant. To begin with a vacant house is going to show all its warts. There is no furniture or personal possessions for the buyers to focus on so instead they see the holes in the walls where you hung your family pictures, the caulking that needs to be replaced in the shower, the windows that need to be cleaned, the drywall separation that needs to be retaped and painted, and the spots on the carpet. Unless the house is in truly move-in condition, all the buyers will see is all the work that needs to be done and the expense of having it done.
If there is new construction available in the area, buyers will be viewing your house with all its warts then viewing brand new houses. The brand new house will win nine times out of ten. In addition, a vacant house is less appealing to a buyer. The buyer can not visualize how their furniture will fit in the rooms and after a while a vacant house takes on a distracting musty smell.
A properly staged occupied house will show better than a vacant house and thus will typically sell sooner and for more money than a vacant house. Although it will be more inconvenient for the seller to keep their Spring TX home in top showing condition at all times, it will be financially beneficial.
Read also: