Make your home's "First Impression" its "Best Impression" by doing these top 30 things before putting your Spring Texas home on the market.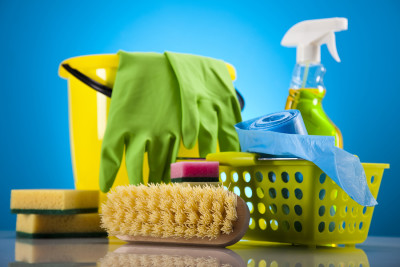 Trim your shrubbery
Add color with flowers and potted plants
Power wash the front sidewalks and driveway
Clean the pine needles from the roof
Repaint to a neutral color walls with vivid colors
Wash the windows
Refinish your front door and polish the hardware
Get a new door mat that says "Welcome"
Clean up after your pets
Organize the garage to make the space seem larger
Make sure all your light bulbs are working and replace any burnt out ones
Replace old, stained, worn out carpet. If they don't need replacing have the carpets professionaly steam cleaned
Remove excess furniture that make your rooms look small
Wipe down the walls. If the walls need more than a thorough cleaning, apply a fresh coat of paint.
Power wash the exterior of the home
Set out "show towels" in the baths
Clear away the items on your sink vanities and store them in the cabinet.
Get as much stuff off the floors in your closets as possible. Thin out your hanging clothes. Neaten up the things on your closet shelves. These actions will make your closets look larger.
Depersonalize your home. Put away family photos, sports trophies, diplomas, and your collectibles.
Organize your pantry. Remove items that are not pantry items.
Remove all the items from the top of your kitchen counters. Only leave out those items that you absolutely use on a daily basis
Remove everything from the top, front, and sides of the refrigerator.
Repair or replace any leaky faucets
Make your fireplace the focal point of the room instead of the television
Repair any damage created by pets.
Recaulk the grout around your shower and bathtubs
Clean your tile grout
Check all the ceilings for water stains. If an active leak exists repair it. If the stain is from an old repaired leak, repaint the ceiling.
Dust, dust, and dust including the baseboards, ceiling fans, light fixtures, and air vents
Replace rotten wood.
Read also: