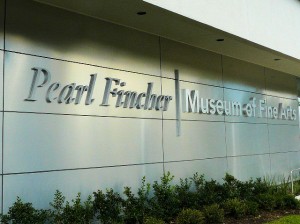 The Pearl Fincher Museum of Fine Arts in Northwest Houston is hosting its second annual "Student Art Competition". Students in the Aldine, Conroe, Klein, Magnolia, Spring and Tomball Independent School Districts are being encourage to produce their best original artwork.
The theme of the contest is "Flora and Fauna in the Greater Cypress Creek Area". The purpose of the competition is to educate and provide an appreciation for the arts in the community.
Art Competitions are a wonderful way to challenge the creativity of students. I enjoyed entering art competitions when I was in school. My pieces of art were not good enough to win any ribbons. But I still enjoyed them. Housed in my memory box is some of my early artwork that I had created for competitions.
Registration and entry forms are available on the museum's website. To ensure a good representation from all school districts, contestants are limited by school district and grade levels.
The Pearl Fincher Museum of Fine Arts is located at 6815 Cypresswood Drive Spring TX 77379.