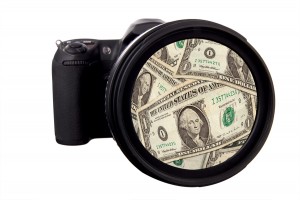 Have you ever heard the saying "A picture is worth a thousand words"? Well, nowhere is it more true than in the listing photos of Spring Texas homes. Simply put more photos and more quality photos will translate into you selling your home for more money.
Just how important are additional photos? According to a Realtor.com survey online listings with at least six photos are viewed 300% more than other listings. 300% …. NOT 10% but 300%. Now that's pretty powerful.
With 84% of the buyers using the Internet to search for homes, 300% more exposure to these potential buyers translates into more interest, a faster sell, and more money.
Read also: How do buyers find the Spring Texas home they purchase
But its NOT just quantity of photos that will drive buyers interest in your home but also the quality of the photos. Good quality photos will seduce buyers to fall in LOVE with your home even before they enter the door.
Over the years I have certainly seen my fair share of bad photos. Some of these photos are so terrible that I just have to Laugh Out Loud (LOL).
I have seen photos:
for a $1 million dollar listing that was taken through the windshield of the listing agent's car.
of bathrooms that zoomed in on the commode with its seat lid up
dark photos – that you could not even make out which room of the house it was
fuzzy photos – that made it look like the photographer needs to cut back on his caffeine consumption
photos of only the exterior of the home – although the listing agent remark was that home was beautiful inside
photos that placed more emphasis on the cars in the driveway than the house itself
Just like we eat with our eyes, buyers make decisions on whether to view and consider to buy your Spring Texas home based upon its quality and quantity of photos.
Before deciding upon the Realtor to whom you should entrust the sale of your home, do your research. Go to the Realtor's web site and view the quality of the photos of some of her listings. Search for her listings on other real estate web sites such as Realtor.com and see how many photos she uses to advertise the homes.
Lastly ask yourself based upon the quantity, quality, and advertising descriptions of the listings would you buy any of the Realtor's listings. Because if the answer is NO how do you think other potential buyers feel.
Read also:
If you are thinking about selling your Spring Texas home and are interested in more details, call Jill Wente Realtor with Better Homes and Gardens Gary Greene at 281.804.8626 for more information.