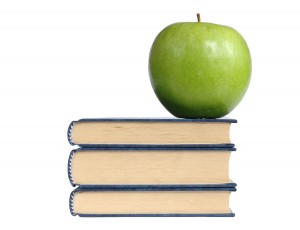 The release of the latest TEA (Texas Education Agency) school ratings have left some Spring Texas school teachers and principals beaming with joy and some down right crowing from their accomplishments. The TEA rates schools and districts primarily based upon the test results of the Texas Assessment of Knowledge and Skills (TAKS). A standardized test that is administered to students in grades 3 – 11.
The ratings given by the TEA to the schools and districts are (E) – Exemplary, (R) – Recognized, (A) – Academically Acceptable, and (U) – Unacceptable. The ratings are one of the ways parents evaluate Spring Texas schools in determining the quality of education provided to their children.
13 schools (37% of the campuses) in the Klein School District improved their ratings. The most notable being the quantity of schools earning the coveted Exemplary (E) rating increased from 2 to 7. Move over Hassler and Haude elementary, you now have been joined by Theiss, Benfer, Roth, Metzer, and Benigus elementaries as holders of an Exemplary rating.
KLEIN SCHOOL DISTRICT
2008 TEA RATINGS
E
R
A

U

Elementary

7

16

2

0

Intermediate / Middle

0

1

7

0

High

0

0

4

0

Totals
7
17
13

0
Six schools in the Conroe School District improved their ratings in the 2008 TEA ratings. True it is a small quantity of schools experiencing improvement. But with 63% of the Conroe School District elementary schools and 3 of its Intermediate / Jr High schools holding the Exemplary rating, they definitely have some high marks to be proud of. Congratulations goes out to McCullough Junior High which improved its rating from Recognized (R) to Exemplary.
CONROE SCHOOL DISTRICT
2008 TEA RATINGS
E
R
A

U

Elementary

17

10

0

0

Intermediate / Junior High

3

4

6

0

High

0

1

5

0

Totals
20
15
11

0
Eight schools (27% of the campuses) in the Spring School District experienced improvement in their ratings. A BIG CONGRATULATIONS goes out to Smith Elementary its only school to earn an Exemplary rating. The newly opened Dekaney High School received an Unacceptable rating. Let's just hope its next year's scores will be better.
Only 1 school out of the entire 11 schools in the Tomball School District improved its rating. Rosehill Elementary school teachers worked hard and increased their rating from an Academically Acceptable to Recognized.
Cypress – Fairbanks School District also known as Cy-Fair has something to crow about. They earned a Recognized rating for the entire school district. It is now the largest school district in the State of Texas to hold a Recognized rating. 18 schools (25% of the campuses) earned an improved TEA rating. A BIG Texas CONGRATULATIONS goes out to Cy-Fair High School and Cypress Woods High School both earned a Recognized (R) rating. The majority of high schools earn an Academcially Acceptable rating. Thus a Recognized rating is a HUGH accomplishment.
E = Exemplary, R = Recognized, A = Academically Acceptable, and U = Unacceptable
Additional detail on the ratings, student – teacher ratios, campus demographics is available at TEA ratings.
When relocating to Spring Texas and considering schools you need to do your research. Review the school districts and campuses TEA ratings, review the student – teacher ratios and other public data. After you have narrowed your choices down, go and visit the campuses you are considering. Walk through the halls, get a feeling for the campus, meet with the Principal and teachers and then make your own decision on which schools you want your kids to attend.
Even if you do not have children attending Spring Texas schools the quality of education provided by the schools still will have an impact on you. Its impact will be felt in your pocketbook. Good schools increase the value of Spring Texas homes. Bad schools decrease demand to live in the area and decreases the value of your home.
Got questions about Spring Texas real estate? Contact us at 281.804.8626 or 281.300.3141 and we will be happy to answer them.