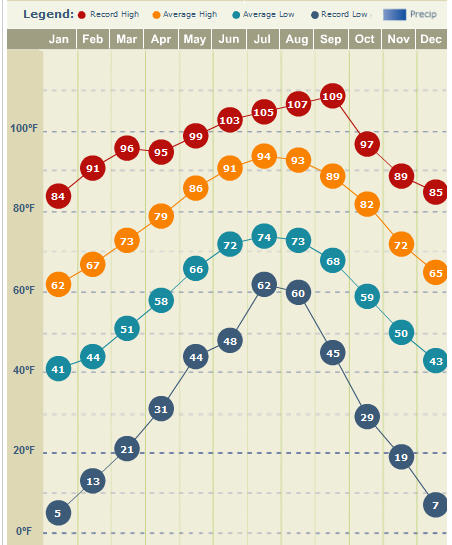 After listening to the recent weather news of the freezing rain, snow, and bitter cold sweeping across the Midwest and Northeast, I began to think more about our weather and the average temperatures we have in Spring Texas.
To the right is a chart depicting the record highs and lows, and average highs and lows for Spring Texas that I created on the weather.com website.
Yes our summer's do get quite hot with an average high temperature of 94 degrees and there is no denying they are humid. But I do not need a shovel or an ice scraper nor do I have to drive in treacherous winter weather conditions.
I just make sure my car and my home's air conditioner are both in top working order to keep me cool during our warm summer months.
Read also:
Top 20 Reasons to live in Spring TX