If I did as a survey and randomly called 100 Spring Texas residences at dinner time and asked "How does a seller's agent (a.k.a. listing agent) get paid?" I predict 98 of them would say "by the seller" and they would be right.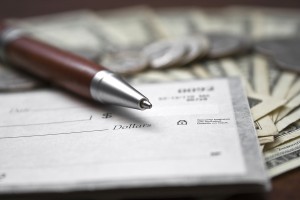 If I rudely kept those same people on the phone longer and asked them "How does a buyer's agent get paid?" I predict only 40 of them would correctly answer the question and say "by the listing agent's broker". The vast difference in the correct answers between the two questions is because how a buyer's agent gets paid is just misunderstood.
When I am representing a seller before I will place my "For Sale" in his yard, the seller would have already agreed to and signed my listing agreement.  The listing agreement states he will pay Better Homes and Gardens Real Estate Gary Greene, Realtors (my Broker) x% of the sales price when his house is closed and funded.  How a seller's agent gets paid is pretty easy to understand. The seller's agent gets paid by the seller.
What many buyers don't know is that my listing agreement also states Better Homes and Gardens Gary Greene, Realtors will pay the buyer's agent broker x% of the sales price. Usually, the portion paid to the buyer's agent broker is 50% of the fee paid by the seller to Better Homes and Gardens Gary Greene (the seller's broker).  For the buyers of my sellers house, this is a sweet deal because in a round about way my sellers have agreed to pay for a buyer's agent to represent them.
The buyers pay nothing, nada, zip, zilch, zero to have an agent represent them as a buyer's agent. It may sound to good to be true but it really is 100% true.  At least that is how a Spring Texas buyer's agent is paid. Real estate practices are different in other states so don't ask me how buyer's agents are paid in Florida because I don't know.
Whether I am representing the sellers or the buyers in a real estate transaction there are some things that remain the same no matter whose interests I am looking after.  To begin with I don't get paid to hold Open Houses and I don't get paid to show houses.  In addition, since I am considered self-employed, I don't get paid days off, I don't get 401k matching, I don't have an employer who reimburses me for my gas nor provides me with an automobile allowance, I have to pay the employer portion of the taxes myself, and my health insurance which really should be described as health insurance only to be used in a catastrophic emergency is ridiculously high and the cost of it is shared with no one.
As a buyer's agent or as a listing agent, my job remains 100% commission ONLY.  I only get paid when a home sells, closes, and funds and not before.  Being a Realtor is not a job for everyone. It is a high risk and expensive occupation which probably accounts for the high percentage of part-time Realtors because not everyone can afford to take the risk of not knowing when they will get paid next.
I understand the risks and know that not all the of buyers I work with are going to end up purchasing a Spring Texas home and translating into me getting a paycheck. It doesn't mean I like the risk only that I understand it.
Read also: