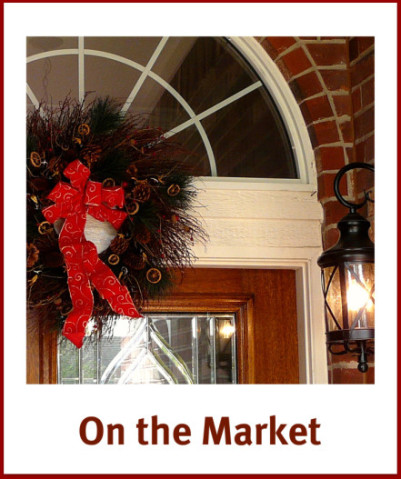 The holiday season has arrived!  The time of year people's thoughts turn to baking, shopping, and spending time with family and friends.  It is also the time of year I get asked from at least one of my sellers of "Should I take my home off the Spring Texas real estate market during the holidays?"
My answer this year is the same as it was last year "It depends upon your reason for selling."
If your time frame for selling is flexible and you don't want to be inconvenienced with showings during the holidays, then go ahead and take your house off the market.
If you have a real desire to sell then keep your house on the real estate market because there are some very good reasons to do so. Including:
Not all buyers celebrate the same holidays
Buyers are relocating to Spring Texas year around
Fewer homes are on the market during the holidays means less competition
Showings, although fewer, will be by more motivated buyers increasing the likelihood of a showing resulting in an offer
Thanks to the extended and expanded homebuyers tax credits there will be additional buyers in the market this holiday season.  If you take your house off the market you could lose out on buyers wanting to take advantage of the tax credit before it expires on April 30th, 2010.
I can't guarantee your house will sell if you keep it on the market during the holidays but I can guarantee it won't sell if you take it off the market.
Read also: