You have probably heard of the saying "Fish where the fish are".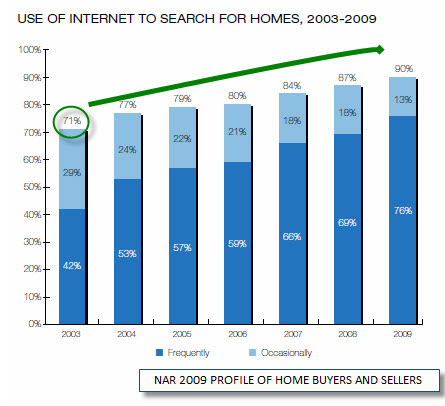 It means that the best way to catch a fish is to fish where the fish are.  Sounds logical.  The same principle applies to Spring Texas real estate .  If you want to sell your home you need to have your home's listing where the buyers are.
Where are all the buyers?  They are on the Internet. In 2003, 71% of home buyers used the Internet to search for homes.  Now fast forward six years and 90% of home buyers are using the Internet in their search for homes.
If your Spring Texas Realtor® places your listing on the HAR.com and Realtor.com websites is that enough? In my opinion, the answer is "No, that is only the very beginning because buyers are not using just one website to search for homes.  They are searching on numerous real estate websites."
Before you list your Spring Texas house for sale, you need to ask your Realtor® what his or hers Internet marketing strategy is for your home.  Does their marketing strategy include placing your listing on Craigslist , OLX, Viewr, Vast, Hotpads, Google , Yahoo, YouTube , and Facebook? Or maybe you need to ask if your Realtor® has even heard of these websites? 
Next question is how is your Realtor® going to make your house stand out from the other houses on these websites?   Finally, ask your Realtor® what his or hers marketing strategy is for mobile applications?  On the weekends, some of these real estate websites report 20% of their traffic originates from buyers phones. 
Real estate marketing is changing has CHANGED.  If you want to sell your house for the most money you need to hire a Spring Texas Realtor® who knows how to "fish where the fish are".
Read also: