On March 6th at 6 P.M. Strack's restaurant is hosting a "Welcome Home" party for Spring Texas's hometown boy, Chad Hedrick. Chad is returning from his second Winter Olympics where he competed in the sport of speed skating and compete he did. As Chad is bringing home a silver and a bronze medal from the 2010 Winter Olympics.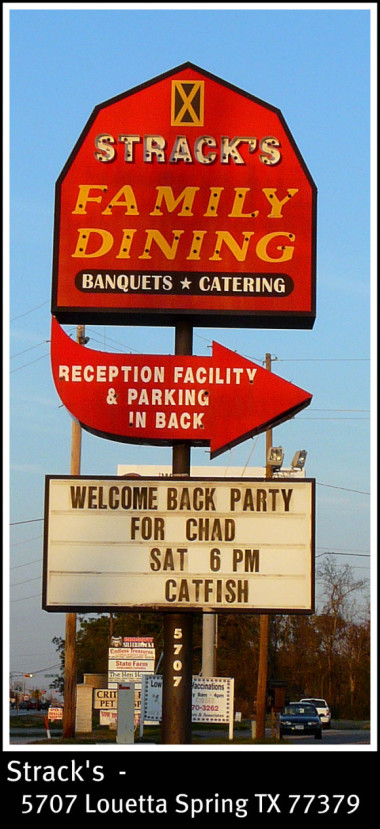 To have a Winter Olympics medal winner from Spring Texas is just a tad bit unusual because if you haven't noticed we don't get a lot of snow. A lot of heat, yes. But a lot of snow, no.
Chad Hedrick grew up in Spring Texas on roller skates. By the age of two, Chad was skating at Champions Roller World. The skating rink that was and still is owned by his parents.
Chad revolutionized inline speed skating with his technique known as the double push. In 2002, Chad switched to the ice. In 2006, he competed in his first Winter Olympics in Turin. He won a medal of every color. Chad won a gold medal in the 5,000 m, a silver medal in the 10,000 m, and a bronze medal in the 1,500 m speed skating events.
Come out and congratulate Chad and wish him well in his future endeavours off the ice. Strack's restaurant is located at 5707 Louetta Spring TX 77379.
Congratulations, Chad! You have done us proud!
Read also: