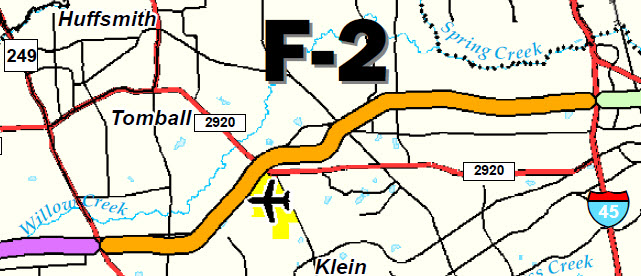 For years now, we have been hearing about the Grand Parkway and its proposed path (Segment F-2) through Northwest Harris County.  Segment F-2 is projected to be 12+ miles and will connect SH 249 to I-45.   
When all of the segments of the Grand Parkway are completed, and I do believe it will be when and not if, the Grand Parkway will encompass 180+ miles and become Houston's third outer loop. 
Another loop around Houston will provide relief for traffic congestion and decrease commute times to work.  So the completion of the Grand Parkway will be a good thing. Right?!?   For many Spring Texas residents the answer will be "Yes".  As they will reap the benefits of a faster commute to major areas of employment such as downtown Houston, Greenspoint, or the Woodlands.
But for some Spring Texas residents the Grand Parkway will NOT be a good thing.  As they will experience a decrease in their home values because of it.  Let me explain … in the Spring Texas real estate market, there are numerous homes for sale and it is common to find two homes with similar floor plans and amenities for sale at the same time. If both homes are priced the same and one home backs to the noisy Grand Parkway and the other home does not, which home will sell first?  The Spring Texas home in the better location and in this case quieter location. 
The home that backs to the Grand Parkway will eventually sell but not until it is significantly less than similar homes.  Only when the home is significantly less will buyers be willing to overlook the noise level of the Grand Parkway.   
Numerous things will impact the future resale of your Spring Texas home and traffic noise from the future Grand Parkway is one of them. 
 Read also: