Fourteen life-size fiberglass horses have arrived at the Vintage Park shopping center (110 Vintage Park Blvd Houston Texas 77070). In the coming weeks, the horses ( ten adults and four foals) will be painted by local artists and then displayed around the Spring Texas area until the Northwest Assistance Ministries' (NAM) annual Jeans & Jewels gala on October 16th at which time they will be auctioned off.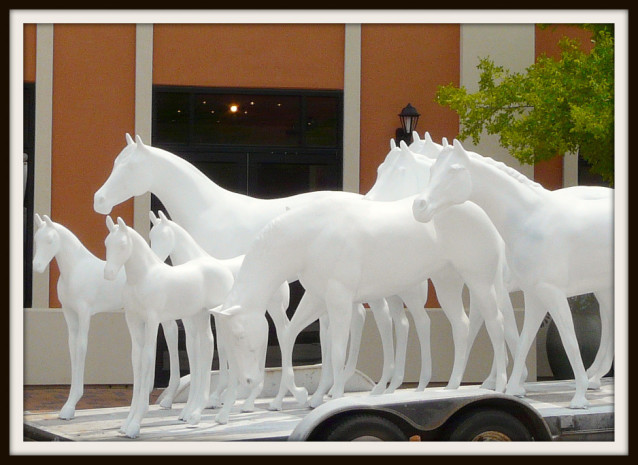 If you or the corporation you work for would like to sponsor or purchase a horse, you can contact NAM at 281.885.4555. You will work directly with the artist on the selection of the artwork for the house and the painted horse will be available for display at your home or business for several weeks prior to the Jeans & Jewels gala. What a great and fun way to support a local charity that does so much for the Northwest Houston area.
The Vintage Park shopping center is located at the corner of Louetta and Hwy 249.