In 2008, over 10 million people moved from one county to another.  Movement into a city creates demand for housing driving real estate prices up.  Dramatic movement out of a city can cripple real estate markets causing housing prices to free fall which is what happened to the Detroit MI real estate market.
The interactive mapping tool from Forbes shows people movement in to and out of counties across the U.S.  Unfortunately, it does not show movement on a city by city basis so we can't view movement in and out of Spring Texas directly.
The red lines are people moving in and the black lines are people moving out of Harris County.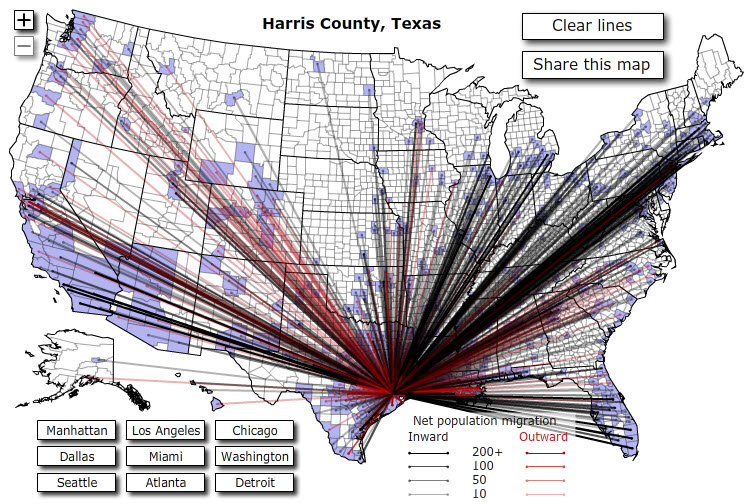 Note: The data is from 2008 and it comes with limitations as it only reports inter-county moves for more than 10 people.
Over the last several years, I have helped numerous people from California, Florida, and the East Coast relocate to Spring Texas so I wasn't surprised to see people moving from those areas into Harris County.
Read also:
Watch: