With low humidity and evening temperatures in the mid 60s, its the ideal time to get out and discover the best patios for outdoor dining in the Spring Texas area.
Below are some of our personal favorites for dining al fresco: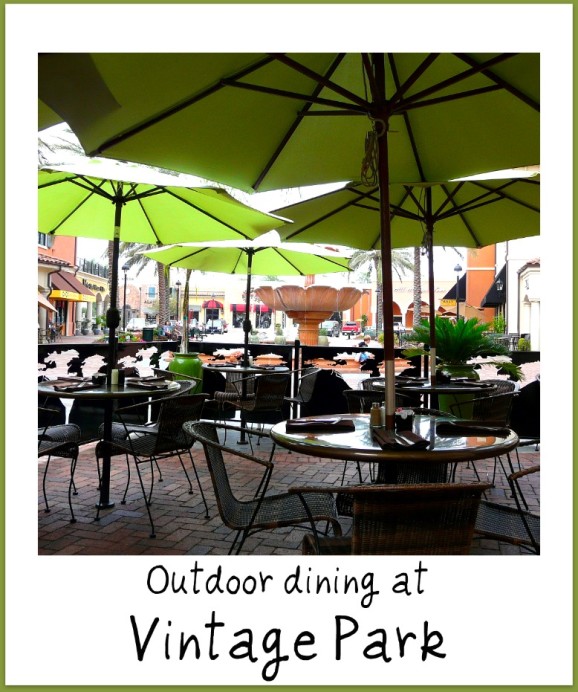 Located in the Willowbrook Mall area, Pappadeaux's has an outdoor patio that will have you thinking you have been magically transported to New Orleans. The courtyard is reminiscent of the hidden courtyards you would discover tucked off of Bourbon Street with a brick patio and brick walls, fountain, and lush greenery.
Vintage Park – The best patios are located in Vintage Park's Piazza and have views of the fountains.  Although there are several other restaurants with patios in the Piazza our favorites are Peli Peli, Brix Wine Cellars, and Mia Bella.  Their views of the fountains along with comfortable table and chairs make them our favorites. Peli Peli and Brix Wine Cellars have Happy Hour specials that can be enjoyed from their patios. Listen to live music in the Piazza from 7 – 10 pm on Thursdays and Fridays during the months of September – November.
Market Street in the Woodlands is another popular spot for dining outdoors. Tommy Bahamas and Jaspers have the best view of central park. Find out when the free concerts are scheduled for central park at the Market Street in the Woodlands events calendar.
There are several great outdoor dining spots along the Woodlands Waterway. Two of our favorite patios belong to the Goose's Acre and the Marriott. Both have wonderful views of the waterway and are great spots for a relaxing evening.
Read also: