With 90% of buyers beginning their search for Spring Texas homes for sale on the Internet, pictures are pivotal to capturing buyers attention.  Pictures maye be worth a 1,000 words while according to a recent study by Redfin, GOOD pictures are worth thousands of dollars.  Just how much can good pictures increase the sales price of your Spring Texas home?
According to the study, real estate listings with photos from single-lens-reflex (SLR) cameras those typically used by professional photographers sold for between $935 and $116,076 more than listings using photos from point-and-click cameras.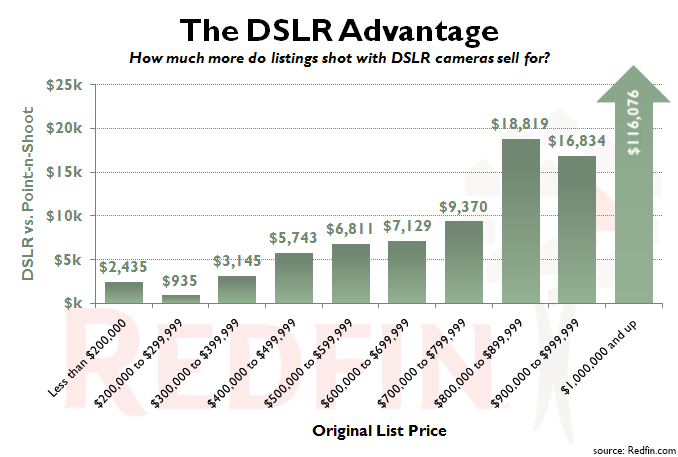 It was several years ago that I came to the conclusion I was doing my sellers a disservice by personally taking the photos of their Spring Texas home. Although I enjoy photography, my camera equipment and photography skills are inferior to those of a professional photographer. 
So these days I employ the services of a professional photographer to take photos of my sellers homes and I limit the photos I take to pictures of the Spring Texas community. 
Read also: