What is a split floor plan?
In a Spring Texas home with a split floor plan, the home's bedrooms are not all located together.  The master bedroom is located away from the secondary bedrooms. Click on the photo to the right to view a split floor plan.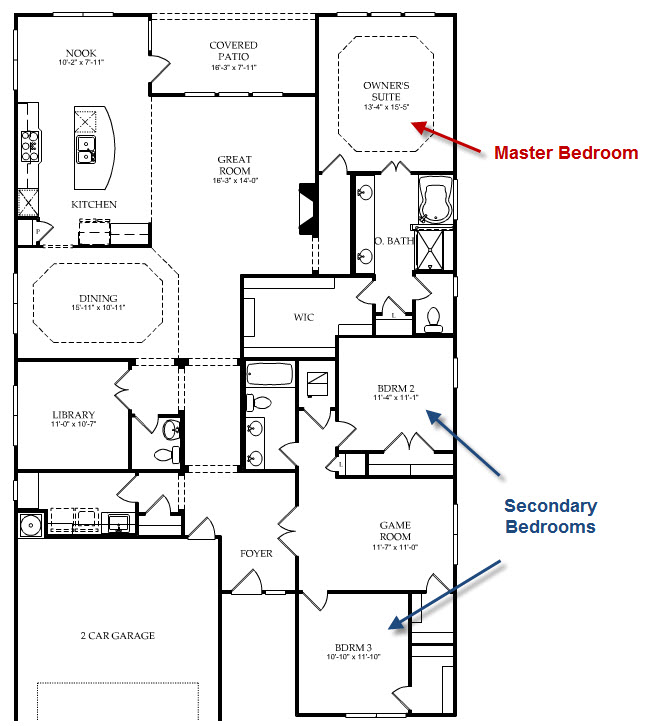 Homes with split floor plans are popular with buyers because the separation between the bedrooms provide privacy and a noise buffer.
Read also: