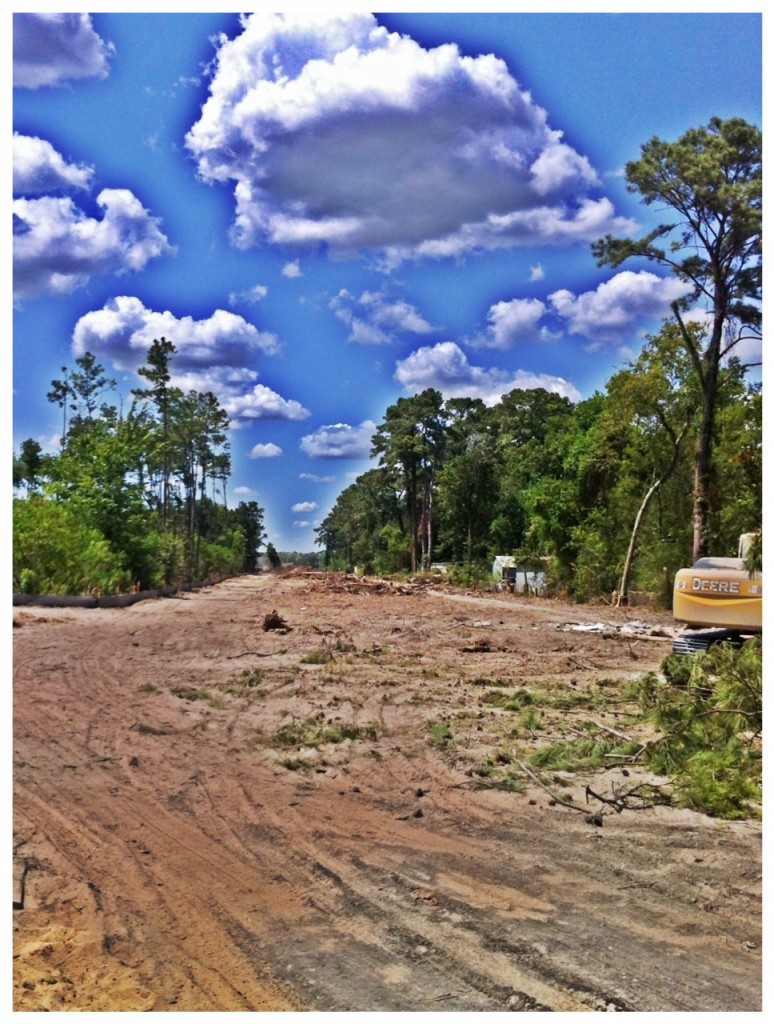 Dust is a flying as the bulldozers are hard at work clearing the land for the extension of Holzwarth north to The Woodlands.  The first section of the Holzwarth extension entails the constructions of a 4 lane road from Louetta to FM 2920. The project which was started in July has a scheduled completion date of January 3, 2013.
According to the Harris County Precinct 4 Capital Improvements Projects Database, the other sections of the Holzwarth extension are still in the Study Phase.  The master plan is for Holzwarth to be extended north from Louetta to over Spring Creek and to connect to Sawmill in The Woodlands.
The extension of Holzwarth is designed to increase mobility to the over 10,000 people who are projected to be reporting to work at the EXXON MOBIL campus by the end of second quarter of 2015.
The latest news on the construction of the EXXON MOBIL campus is that on September 1, 2012 key IT personnel will be reporting to the site to manage the project from a construction trailer.
What are EXXON MOBIL's plans for its new campus in Spring Texas?  Find out directly from EXXON MOBIL in this video.
Read also:
What's going there?  Latest on Spring Texas construction projects