The temperatures still feel more like summer than fall but that doesn't stop an abundance of fall festivals from being held in the Spring Texas area.  With multiple festivals taking place on the same weekend deciding on which festival to attend is a tough decision. Below is a run down of the numerous Fall Festivals in the Spring Texas area being held this year (2012):
OCTOBER:
CreekFest on Oct. 13th at Cypress Creek Cultural District in Spring promotes the parks, library, museum, and arts in Cypress Creek area. Activities kick off at 8 am with an adventure run. Other planned activities include a book walk, children's concert, outdoor chalk art, face painting, and food.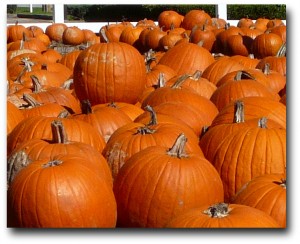 Conroe Cajun Catfish Festival on Oct. 12th – 14th in Conroe's downtown square. Three days of music on 4 stages, rides, petting zoo and food … everything from catfish, shrimp, gumbo, frog legs, alligator, and that must have boudin. Featured entertainers include Cody Johnson Band, Bayou Roux, Folk Family Revival, Jason Cassidy, Dustin Ray & Southern Groove, and Lee Johnson and the Southern Squeeze.  Cost: $12 for everyone 13 or older. Hours: Friday – 6 to midnight, Saturday – 11 am to midnight, and Sunday – noon to 6. Let the Good Times Roll!
Autumn Art & Wine Festival on October 13th and 14th at Old Town Spring.  Festival celebrates October being Texas Wine Month. Enjoy tasting Texas wine and viewing original art work from Texas artists. The event is Free that is unless you want to taste the wine.  Wine tasting admission will set you back $25 and includes a commerative glass. The actual tasting of the wine is $1 per taste. Hours for Saturday are 10 am to 6 and Sunday from 11 am to 5.
Fine Arts Show on Oct. 20th at Market Street in the Woodlands. Live music, artist demonstrations, art activities for kids and a display of various art mediums by amateur and professional artists. Admission is free. Hours are 10 am – 7 pm
Pet Fest on Oct. 20th and 21st at Old Town Spring. Now here's a festival you can bring your pet to. Hours for Saturday are 10 am to 9 pm and Sunday from 11 am to 5. There will be costume contests, raffles, demonstrations, music and the Texas dock dogs. Plus weiner dog races and who doesn't enjoy a weiner dog race?
Wildflower Festival on Oct. 20th at Rob Fleming Park in the Village of Creekside in the Woodlands. Free wildflower seeds will be distributed by local businesses. There will be landscape and environmental exhibits, native plants for sale, free petting zoo and pony rides, food and more.  Photos with Puffy the Pinecone from 11 to noon. Festival hours 10 am – 2 pm.
Tomball Bluegrass Festival on October 27th at Tomball's downtown Depot. The festival features the jivin sounds of the Sweethearts of Bluegrass, Darin and Brook Aldridge, and Wood & Wire. A cool feature of this festival is the "jam tent". Bluegrass musicians will come and go throughout the day playing their favorites as well as jamming with other pcikers. Addmission is free. Festivals runs from 11:30 am to 6 pm.
NOVEMBER:
Bugs, Brew & Barbecue on November 10th in Tomball. Festival was originally scheduled in September but was rescheduled due to rain. More than 75 VW bugs will be in town for a show and swap meet starting at 9 am. Live music and food kicks off at noon. Through a partnership with Spec's the festival will showcase over 30 varieties of Texas craft beers.
Children's Festival on November 10th and 11th at Cynthia Woods Mitchell Pavilion. Activities include hat making, face painting, performances, parachute races, kite building, train ride, and arts and crafts. Admission is $10 per person and free for children under the age of 2. Admission covers all shows and activities. Festival hours are 10 am to 5 pm on Saturday and noon to 5 pm on Sunday.