Cool temperatures are upon us and it's time to enjoy the outdoors once again.  Numerous Fall Festivals are planned for Spring Texas and the surrounding areas for this year (2013). Record the football games and enjoy the weather instead.
SEPTEMBER:
Bugs, Brew & Barbecue on September 28th in Tomball. More than 75 VW bugs will be in town for a show and swap meet starting at 9 am. Live music and food kicks off at 11:30 am. This year's headliner is Josh Fuller. Craft beer from over a dozen Texas breweries will be available to quench your thirst. Admission and parking are free.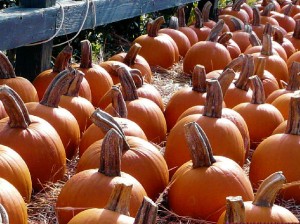 Longhorn Rod Run on September 28 and 29 in Old Town Spring. Car enthusiasts this festival is for you! Browse the streets of Old Town Spring and get and up close and personal look of antique cars. Talk to their owners and hear their passion for restoring old cars.  Admission is free.
OCTOBER:
CreekFest on Oct. 12th at Cypress Creek Cultural District in Spring promotes the parks, library, museum, and arts in Cypress Creek area. Activities kick off at 8 am with an adventure run. Other planned activities include a book walk, family concert, large scale outdoor chalk art, BBQ Cookoff, face painting, and food.
Conroe Cajun Catfish Festival on Oct. 11th – 13th in Conroe's downtown square. No need to go to New Orleans to Let the Good Times Roll when you can just go to Conroe. Three days of music on 4 stages, rides, petting zoo and food … everything from catfish, shrimp, gumbo, frog legs, turkey legs, and that must have boudin. Featured entertainers include Turnpike Troubadours, Bayou Roux, The .07 Blues Band, Whiskey Myers, MilkDrive, and others.  Cost: $12 for everyone 13 or older. Hours: Friday – 4 to midnight, Saturday – 11 am to midnight, and Sunday – noon to 6. Let the Good Times Roll!
Autumn Art & Wine Festival on October 12th and 13th at Old Town Spring.  Festival celebrates October being Texas Wine Month. Enjoy tasting Texas wines and viewing original art work from Texas artists. The event is Free that is unless you want to taste the wine.  Wine tasting admission will set you back $25 and includes a commemorative glass. The actual tasting of the wine is $1 per taste. Hours for Saturday are 10 am to 6 and Sunday from 11 am to 5. Parking is $7.
Pet Fest on Oct. 19th and 2oth at Old Town Spring. Now here's a festival for all the pet lovers. Hours for Saturday are 10 am to 9 pm and Sunday from 11 am to 5. There will be costume contests, raffles, demonstrations, music and the Texas dock dogs. Plus weiner dog races and who doesn't enjoy a weiner dog race? Parking is $5.
Fine Arts Show on Oct. 26th at Market Street in the Woodlands. Live music, artist demonstrations, art activities for kids and a display of various art mediums by amateur and professional artists. Admission is free. Hours are 10 am – 7 pm
Tomball Bluegrass Festival on October 26th at Tomball's downtown Depot. Headlining this year's festival are Bluegrass veterans David Davis & the Warrior River Boys.  A cool feature of this festival is the "jam tent". Bluegrass musicians will come and go throughout the day playing their favorites as well as jamming with other pickers. Admission and parking is free. Festivals runs from 11:00 am to 6 pm.
NOVEMBER:
Diesels & Easels Art Festival on November 2nd at the old railroad Depot Plaza in Tomball. Photography, sculpture, painting, drawing and jewelry will be on display and available for purchase from 40 to 50 artists. Texas wines will be available from the Empty Glass along with traditional festival foods from Snookie's Fish Camp. Hours are 10 am – 6 pm. Admission and parking are free.
Children's Festival on November 9th and 10th at Cynthia Woods Mitchell Pavilion. Activities include hat making, face painting, slime creation, performances, parachute races, dig for gold, kite building, train ride, and arts and crafts. Admission is $10 per person and free for children under the age of 2. Admission covers all shows and activities. Festival hours are 10 am to 5 pm on Saturday and noon to 5 pm on Sunday.