Light and Bright is what buyers want.  In the 13+ years that I have been a Spring Texas Realtor, I have had maybe, maybe 1% of my buyers request a cave. So if buyers want light and bright, then light and bright is what you need to give them.  That is if you want the most money for your house.
Five things you can do to make your house light and bright:
1. Turn on all lights for showings including under cabinet lighting, over head lighting, lamps, and even the light above the stove. A house shows the best with all its lights on.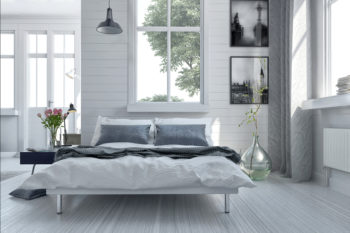 2. Open all blinds for showings. The blinds don't need to be pulled all the way up but they should be open.
3. Repaint. Dark paint colors add to the cave like feeling.  Lighten the rooms up with a fresh coat of paint.
4. Install LED bulbs. Maximize lighting in dimly lit rooms by installing LED bulbs in the light fixtures.
5. Remove the solar screens. Now this is a hard request for some sellers to agree to do because they installed the solar screens to keep the house cool. Beside buyers should appreciate and want an energy efficient house. I agree on both points.  But things change when your home goes from being your home to a product that we are selling. Homes with solar screens on show dark and buyers don't want a cave.  They want a light and bright house.
Read also: