Spring Texas and the surrounding areas of Tomball and the Woodlands has a plethora of fall festivals. So get your calendars out, make weekend plans, enjoy a festival and the cooler weather.
Here's our list of our favorite fall festivals in and around Spring Texas – 2016:
CreekFest at Cypress Creek Cultural District in Spring promotes the parks, library, museum, and arts in Cypress Creek area. Activities kick off at 8 am with a 5k run followed by 1k run at 8:30 am. Other planned activities include a art & craft show, family concert, canoe on Cypress Creek, climbing wall, large scale outdoor chalk art, petting zoo, and food trucks.
When is it: October 1st  Hours: 9 am – 4 pm   Cost:  $0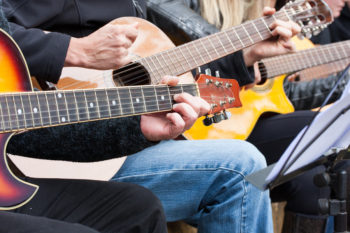 Autumn Art & Wine Festival at Old Town Spring. Need a day to relax?  This is the festival to attend. You discover Texas wines, view original art work from Texas artists, and simply be in the outdoors. The tastings are a little pricey.
When is it: October 1 – 2  Hours: October 1, 10 am – 6 pm and October 2, 11 am – 5 pm    Cost:  $30 which includes a commemorative glass and 7 tastings.  Each additional tasting is $1.
Woodlands Jazz Festival at Town Green Park along the Woodlands Waterway.  Spend the day listening to smooth music performed by national Jazz Artists and Blues and Soul Artists.  The 2016 line up includes Vandell Andrew, Bobby Lyle, Ruben Moreno, Vel Lewis, Joe Carmouche, and The Brutherz. Food and drink will be available.
When is it: October 8  Hours: 11 am – 7 pm    Cost:  $15 to $100 dependent upon level of admission (General or VIP).
Conroe Cajun Catfish Festival in Conroe's downtown square. This festival is a little further drive but it's worth it! And its a shorter drive to Conroe than New Orleans to get your fix for some delicious Cajun food including boudain, etouffe, jambalaya, crawfish pie and of course catfish.  Three days of live music on 2 stages from the likes of Bayou Roux, The Kings of Mojo, Rock n Dopsie, Cody Jinks, Pat Green, Cory Morrow, JB & the Moonshine Band and others.
When is it: October 14 – 16  Hours: October 14, 6 pm – midnight.  October 14, 11 am – midnight. October 16 noon – 6 pm.   Cost:  $12 to $40 depending upon how many days you want to attend.
Pet Fest at Old Town Spring is a festival for both you and your pet. Check the schedule of events to be there for the weiner dog races.  Plus there is a blessing of the animals, costume contests, dog shows, and cake walks.
When is it: October 15 – 16  Hours: October 15, 9:45 am – 5 pm and October 16, 10 am – 5 pm   Cost: $0  Parking at Preservation Park is $5
Freight Train Food Truck Festival at Tomball's downtown Depot. This festival celebrates the growing popularity of food trucks.  30 food trucks from across southeast Texas will set up shop for the day. The food options vary from sweet treats to lobster to chicken to vegan to bbq. It's going to be tough to make a decision on what to order. The festival is not entirely about the food as music groups "Picture Book" a British invasion cover band and "Von Hindenberg" a Led Zeppelin cover band are scheduled to perform.
When is it: October 15  Hours: noon – 6 pm   Cost: $0
Tomball Bluegrass Festival at Tomball's downtown Depot. Headlining this year's festival are Bluegrass veterans David Davis & the Warrior River Boys with the Border Town Ramblers.  A cool feature of this festival is the "Shade Tree Jam" where Bluegrass musicians will come and go throughout the day playing their favorites. Crafts, a kids zone, and food are available.
When is it: October 22  Hours: 11:30 am – 6 pm   Cost: $0
Children's Festival at Cynthia Woods Mitchell Pavilion. Your kids will think you are the best parents ever if you take them to the Children's Festival.  They will have a blast!  Activities include arts and crafts, science demonstrations, health demonstrations, strolling performers, live music, and inflatable rides.
When is it: November 12 – 13  Hours: November 12 from 10 am – 5 pm and November 13 from noon – 5 pm   Cost: $8 in advance and $10 at the door.  Admission covers all shows and activities.