When you're selling your house, you want a neutral paint color that will appeal to just about all buyers and their individual decorating and furniture styles. If you choose too dark of a color, it will make the room feel small. If you choose too light of a color, it will make the room feel sterile and cold.
In the early 2000s, the go to neutral color used by builders in their inventory homes in Spring Texas was Summertime by Pittsburgh Paints. The early 2010s came along and the Summertime paint color was considered too light. Sherwin Williams Kilim Beige paint color was then the best color. But paint colors come and go out of favor and now Kilim Beige isn't the popular paint color.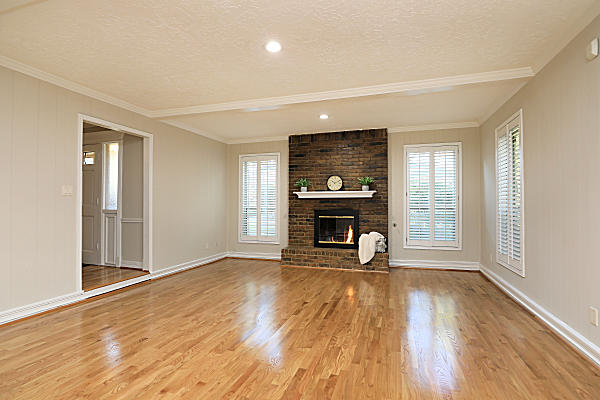 My go to color that I recommend to Spring Texas home sellers is Accessible Beige by Sherwin Williams. The walls of the den in this photo have been painted Accessible Beige. It's a great neutral color that makes baseboards, crown moldings, and fireplace surrounds stand out. Accessible Beige works with the grays, browns, and beiges and compliments dark and light counters and earth tone flooring.
If the tile and counter top colors are the gray tones, my go to color is Storm by Benjamin Moore. It's a cool and light, medium tone of gray.
Read also: