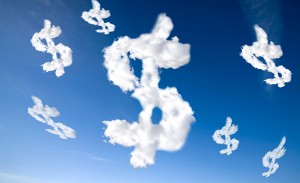 WARNING …. WARNING …. Overpricing your Spring Texas home is a bad strategy. I use the word overpricing but home sellers use the phrase "Testing the Market". No matter what you call "it" the end result for you sellers is less money for your home.
Why? ……….. What's wrong with "Testing the Market"? ……
Less Showings: Buyers are beginning their shopping and we should say comparison shopping for homes online. They are comparing the value of your home to others based upon the photos and price. All of this even before they step inside. Bottom line if buyers think your home is overpriced they are not even going to make an appointment to view it.
Less Offers: Overpriced homes stand out like a sore thumb. They make the other homes on the Spring Texas real estate market stand out as being great buys. End result your home is the continuous bridesmaid and not the bride. And who wants to only be the bridesmaid?
Less MONEY: The longer your house sits on the market the less money you will net in its sale. Buyers consistently ask "How many days has the house been on the market?" The longer the days on the market the less buyers are willing to pay for the house. Because buyers believe that the longer the house has been on the market the more desperate to sell the sellers must be and in turn they should be willing to take less. Or they wonder what's wrong with the house that it has not sold resulting into no offer at all.
One of my sellers previously put it this way "I don't want to be a hog just a pig when it comes to the sales price of my home. The reason being is because hogs get slaughtered while pigs do NOT". I thought he summed it up quite well. Sometimes trying to be too greedy does not get you more money instead it only winds up netting you less.
Testing the Market only adds up to a whole lot of LESS and not a bit of MORE.
If you want to get top dollar for your Spring Texas home, price it correctly in the beginning. If you want to know what that price should be, contact us for a FREE home price evaluation.
Read also: