If you want to make more money instead of less money on the sale of your Spring Texas home avoid these 9 mistakes.
9. Defer maintenance items (A.K.A. – "Honey Dos") – Before you put your house on the market get all of those weekend projects that you have been putting off done. Buyers want to move in and immediately begin enjoying the home. They want their first action item to be unpacking and not repairs.
8. Don't replace so the buyer can choose their own color – Buyers are unable to visualize what the new carpet will look like in your home. All they see is the carpet that is in need of replacing. And even if they were able to visualize it, they 1) are going to over estimate what the cost is going to be and 2) don't want to deal with the hassle of having it installed.
7. Seek advice from friends and family members when establishing the price for your home – Your friends and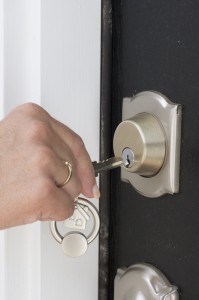 family members have probably sold homes before and maybe even in your general area. But are your friends full-time Realtors in your local real estate market? If so, listen to them and get their advice. If not, follow the advice of your full-time Spring Texas Realtor. Remember your Realtor is the expert. Your Realtor helps people buy and sell homes for a living not just every couple of years but day in and day out.
6. Make showings inconvenient for the buyers – The Spring Texas real estate market has plenty of inventory right now. If buyers can't view your home at a time that is convenient for them, they will just move on. So don't make the mistake of thinking buyers will or should work around your schedule. Because they won't.
Read also:
5. Hire your friend's Realtor that works in another area – If your house is in Spring Texas, you need to hire a local Spring Texas Realtor and not a Katy Texas Realtor. You need a Realtor who is familiar with the local area, its houses (your competition), its schools, and its property taxes. If your Realtor is unfamiliar with the local area, how can they possibly promote it.
4. Keep your collections on display – Unless your collections are going to stay with the home, pack them up. Buyers are easily distracted and as a seller you want buyers to be focus on your home. Not your collections.
3. Test the market – Every seller wants to get the most money possible for their Spring Texas home. But testing the market is not the answer. Overpriced homes only help sell the competition and not your home. The longer an overpriced home sits on the market, the greater the probability the market will perceive something is wrong with it which will result in lower offers.
Read also:
2. Not hiring an Internet savvy Realtor with a strong marketing plan – When interviewing Realtors ask them about their Internet marketing plan. Because with 84% of buyers using the Internet to search for homes, you need to have extensive Internet exposure to reach them and get your house SOLD.
Your home should have exposure beyond the local MLS. It should include real estate web sites such as Realtor.com, Trulia.com, and Zillow.com. It should be on the broker's local site and your listing agent's site. It should be posted on blogs and online classifieds sites such as OLX.com Craigslist.org. You should be able to perform a search on Yahoo and Google for your house number and street and have numerous results of your listing.
Multiple good quality photos and advertising descriptions – Buyers are making decisions on whether to consider your house to purchase based upon the quantity and quality of the photos. Do your research and look at how the Realtors in your area are promoting their listings on the internet.
Read also:
1. Not Staging your home – Once you put your house on the market it no longer is your house but a product. Just like a product on a grocery store shelf, the product that is attractively packaged and priced will be purchased before a competing product. If you want to get the most money possible for your home, have it staged.
I have seen buyers choose to purchase a clean house over a dirty house. In some instances, even when the dirty house was a better fit for their needs.
Read also:
Don't let these common mistakes trip you up when trying to sell your Spring Texas home. Become a home seller with a SOLD sign and not just a For Sale sign.