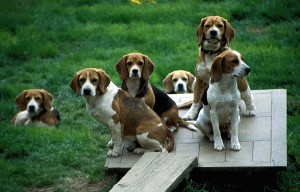 Did you know that 39% of households own a dog?  I certainly didn't.  But the large number explains why I have been finding that more and more of my home buyers are dog owners.
I have also discovered dog owners have different house hunting criteria than non-dog owners.  Dog owners want a home's flooring to be either tile or wood or both, want a decent size backyard preferably with some shade, and want to be close to a park to take their dog for a walk.
For all the dog lovers I have compiled a list of the public and private and off-leash and on-leash parks in the Spring Texas area for you and man's best friend to explore.
Public parks: Meyer Park, a 286 acre facility known for its 26 soccer fields, has numerous paved trails and nature trails for you and your dog to explore.
Private off-leash dog parks:  Gleannloch Farms, the Woodlands, and The Falls at Imperial Oaks have facilities inside their respective subdivisions available for the exclusive use of their residents dogs.  Located in the Huntwick subdivision is a private off-leash dog park available to the residents of Harris County WCID # 116.
Public off-leash dog park: In 2012, off-leash dog park facilities were added to both Burroughs Park, a 320 acre facility, has winding paved trails and 8 miles of nature trails and Pundt Park, a 386 acre facility with fishing facilities along the banks of Spring Creek. in 2014, Meyer Park added a 7 acre off-leash dog park with separate areas for small and large dogs, jogging trails, benches, and washing stations. Officially opened on May 2, 2007, the Bill Archer Park located North of Interstate 10 and Highway 6 North has 17 acres for dogs of all sizes to enjoy off-leash freedom.  The large dogs get the run of 14 acres while the small dogs are left with 3 acres.  After a long run the dogs can use the shower facilities  to cool off before heading home.

Click on the Map for a closer look at where the dog parks in Spring Texas are located.
Readers speak out and let us know your favorite park to take your dog for a walk.