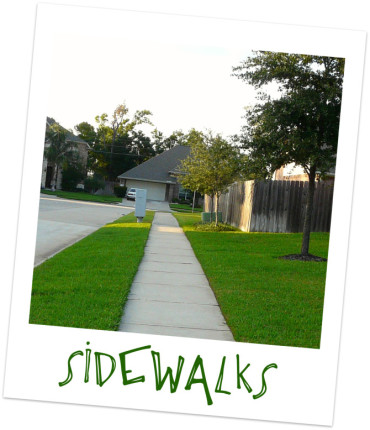 In Spring Texas, we have over 45 neighborhoods for home buyers to choose from.  Since each neighborhood / subdivision offers something a little different for its residents, the task of choosing a neighborhood sometimes can become a little overwhelming.
So how do to choose which Spring Texas subdivision is right for you?  By deciding what's important to you.
To begin the process start by ranking the following subdivision criteria  in order of thier importance to you:
Location – convenient to major interstates, shopping, dining, qucik commute to your job
Mature trees and landscaping – usually only found in the older subdivisions
Street lights – some subdivisions have yard lamps in place of overhead street lights
Sidewalks – not to be taken for granted because not all subdivisions have them
HOA fee – range from $200 – $1,500 depending upon the neighborhood's amenities, size, and whether its gated.
Tax rate – real estate taxes vary per neighborhood and range from 2.2% – 4%
Access in and out – some subdivisions have no traffic control making it extremely difficult getting in and out of them.
School district – do you have a school district preference and / or individual schools?
Subdivision amenities – range from simple to a park or pool to elaborate of park, Splash Pad, trails, lakes, fountains, fishing, and dog park.
Making a decision on a Spring Texas home does not stop after you have decided whether you want 3 or 4 bedrooms because a home is more than just its rooms.  You also need to decide if  the subdivision meets your needs and has the attributes that are important to you.
Read also: