If you still read the newspaper like I do, you know Spring Texas area schools will be starting soon. I know this not because of a newspaper article I read but because of the abundance of "back to school" advertisements. Advertisements for "back to school" clothes, supplies, book bags, and even food for the lunch boxes.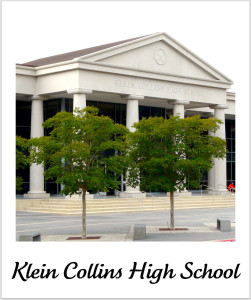 This year the tax free weekend for back to school shopping for Spring Texas is August 20-22nd. During this weekend, most school supplies, backpacks, clothes, and shoes under $100 are tax free. Our regional malls, Willowbrook Mall and the Woodlands Mall are extending their hours during the tax free weekend to give parents more time to shop. On August 20th and 21st, the malls will be open from 9 am to 10 pm and on August 22nd from 11 am to 7 pm.
After the shopping's done, you may want to check out the bus schedules. You don't want your child to be late on August 23rd, their first day of school. You can access the bus schedules for the various school districts in the Spring Texas area through these links: Conroe School District bus schedule, Klein School District bus schedule, and Spring School District bus schedule.
School districts in the Spring Texas area have been busy over the summer vacation as both the Conroe School District and the Spring School District have freshen up their websites with a new look.
Enjoy your last weekend of summer vacation because next week it's time to get back to the books.
Read also: