I have heard that to true purists there is a difference between Mexican and Tex/Mex food, but this Gringo certainly does not know what it is.  What I do know is what I like and what I like are cold, frozen margaritas, crisp chips, chunky red salsa, creamy green salsa, tasty fajitas, and loaded nachos.  These are the criteria by which I rate all Mexican restaurants.
I can not claim to have eaten at all of the numerous and I do mean numerous Mexican restaurants located in and around Spring Texas but I have eaten at enough of them to know which are the best.
Here's my list of the best Mexican / Tex/Mex restaurant for each of the following categories: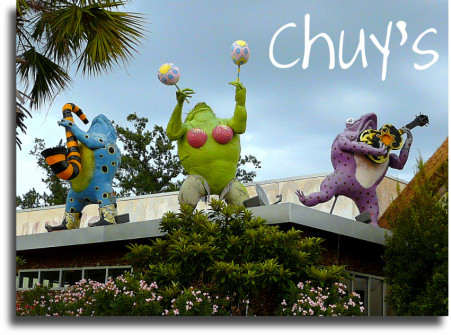 Best Happy Hour:  Chuy's– $4.25 Margaritas and a FREE loaded nacho car from 4 – 7 pm weekdays is why Chuy's has the best happy hour(s).
Best Creamy Green Sauce: Chuy's – If you like ranch dressing with a kick this addictive sauce is for you.
Best Red Salsa:  Pappasitos
Best Chips:  Chuy's
Best Frozen Margaritas:  Chuy's
Best single chip Nachos:  Pappasitos
Best bar atmosphere:  Gringo's
Best Fajitas:  Pappasitos – The meat is so tender it almost melts in your mouth.
Best overall Mexican restaurant:  Pappasitos
Who do you think has the best Tex/Mex or Mexican food in the Spring Texas area?
Read also: