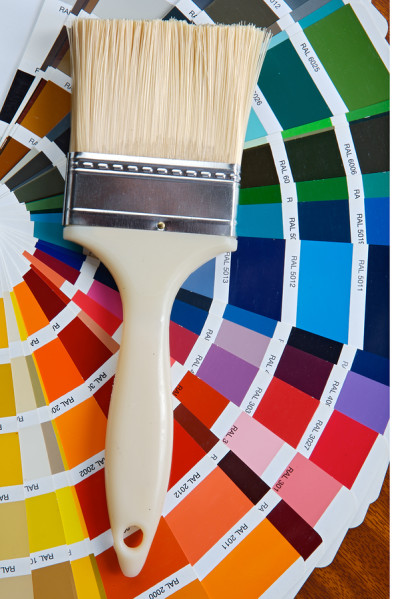 Before you put your house on the Spring Texas real estate market step back and take a look at its walls specifically the color of its walls.  When you live in your house it is okay to paint your rooms whatever color you desire.  It is your house and you can paint those walls any darn color you like.
But when its time for you to move on the rules on color change.  The only house with a blue room, a green room, a red room, and a yellow room that people still want to live in is the White House.  Unless your house is the White House, you need to reconsider the colors of its rooms because you want to appeal to as many buyers as possible.
I can already hear you saying "I don't want to paint my kids rooms because Suzie likes her pink room and Johnny likes his red and black room" and I am sure they do.  I had a green and yellow room when I was growing up which I just loved too.  Although, my parents weren't trying to sell their house when I had a green and yellow room either.
What should it matter what color the walls of your house are painted because paint is cheap, right?  Right, paint is cheap.  But let me tell you something about buyers.  Buyers are lazy.  Buyers do not enjoy painting like I enjoy painting.  I look at a purple room and I know that with a weekend and $50 it can become a beige room.  If buyers are able to visualize a purple room as a beige room, it is only by them paying a painter $500 to turn it into beige room.  If $500 sounds high, its because buyers aren't very good cost estimators either.
Buyers start their search for Spring Texas homes for sale on the Internet.  Your house has only once chance to make a good first impression and grab the buyers attention.  Don't wait for a buyer to come along who has two kids and those two kids like the same paint colors as your two kids or wait to find a buyer who loves to paint like me.
From a real estate perspective, the best colors to paint your walls for mass buyer appeal is in neutral colors.  But don't go to neutral because otherwise buyers will still think they need to paint.  Walls painted in rich taupes or tans, soft browns or beiges, and sparingly light moss greens or blues create a warm ambiance that welcomes buyers instead of turning buyers off.
The best neutral color to paint your walls for mass buyer appeal is Kilim Beige by Sherwin Williams.  It's the new neutral color that numerous Spring Texas home builders are using.
Read also: