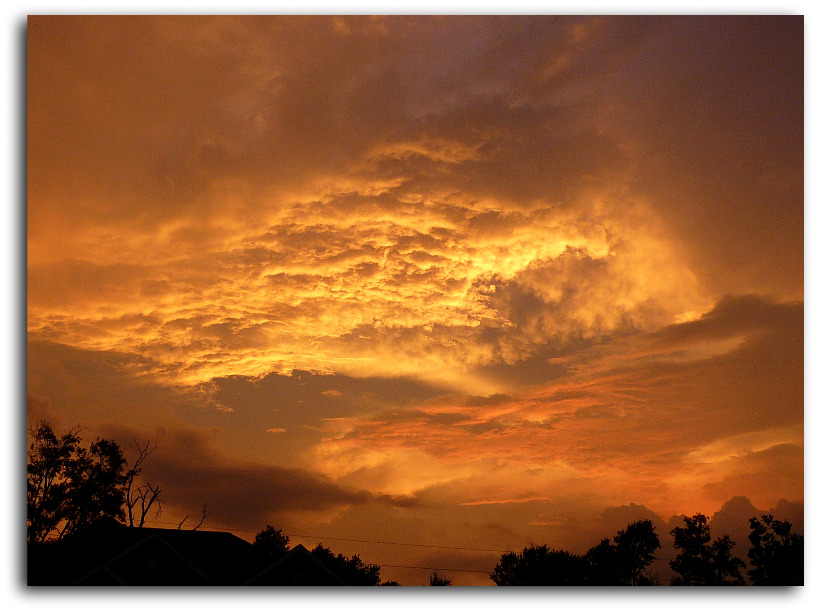 The other day I asked one of my sellers who was going to be moving to New Jersey after her house sold … "What are you going to miss about living in Spring Texas?" 
Her response was "the people and the sunsets".  I wasn't surprised she said the people because the majority of people who live in Spring Texas are nice and friendly. Except maybe for the person who cut me off the other day.  But those type of drivers are everywhere. Right??
But I was intrigued that she was going to miss the Spring Texas sunsets.  I guess after living in Spring Texas for 9+ years I have taken our sunsets for granted.  The photo to the left was taken from my backyard on Sept 12th, 2010. 
What do you think? Is it true that Texas skies are bigger? And do the stars at night shine big and bright deep in the heart of Texas?
Read also: