There are numerous criteria in which you can judge pizza including its … crust, style (NY, Chicago, deep dish, brick oven), toppings (variety, quality, quantity, distribution, proportion), value, and the atmosphere its served in.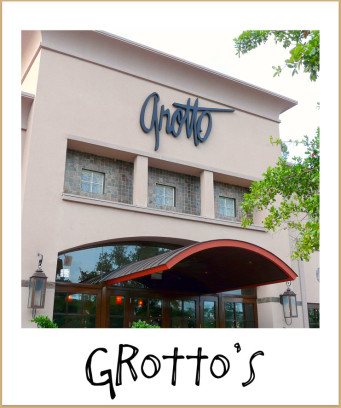 Where's the best pizza in the Spring Texas area?  In my opinion, the best all around pizza is served at Grotto's. 
Grotto's pizza is baked in a brick oven and the result is a crisp yet soft crust.  Crisp enough to have some crunch while yet soft enough that you need to fold the pizza for the first couple of bites to prevent the toppings from falling off.  The toppings are evenly distributed and balanced so that one ingredient doesn't over power the rest.
During Grotto's Happy Hour which is Monday – Friday 3 – 7 pm the pizzas are $6 which is an excellent value for a high quality pizza. The happy hours prices are only honored in the bar area.  The atmosphere is friendly and upscale.  But if you are looking for a place to have a romantic, quiet dinner this is not the place.  As the restaurant can get quite loud during peak dining times.
In the Spring Texas area, we have enough pizza joints both chain and local establishments to satisfy whatever your personal criteria are for the best pizza.  You can find out the favorite pizza of other Spring Texas residents at Yelp.
Due to the FTC regulations requiring bloggers to disclose any freebies or payments they receive for reviewing products I include the following:
Disclosure:  Grotto's has not paid me to write this post about their pizza nor have they promised me free pizza or drinks.
Read also: