We are counting down the final remaining days before what will become one of the most anticipated and cherished days of your life (Closing Day).  We are not done yet though because there are still things that need to be done before you can close on your first Spring Texas home.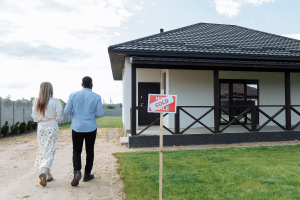 Final Loan Conditions: In the last week before closing your lender may have final conditions of your loan that will need to be met before you can close on the home.  Typical final loan conditions would consist of the lender's requirement for you to provide a recent bank statement or a paycheck stub.
Put your credit cards away and do not purchase anything on credit until after you have closed on your home. Your lender has the authority and right to pull your credit score up to a day before closing.  If your score has gone down the lender can deny your loan request and there will be no new home for you.  Window shop all you want but do not purchase new furniture, washer and dryer, or a refrigerator on credit until after you have closed.
Setting up Utilities:  About five days before your scheduled closing date call the utility companies and schedule services to be established in your name for the day of closing.  If you don't schedule the services in advance you will be moving in the dark because sellers schedule the utilities to be disconnected on the day of closing.
The final walk-thru:  Either the day before or the day of closing you will be doing your final walk-thru of the house.  The purpose of the final walk-thru is to review the condition of the house and to confirm the seller has performed all agreed upon repairs.  The house should be in the same condition with the exception of ordinary wear and tear as it was the day the house went under contract.  By walking thru the house right before closing you will know if the sellers threw a wild party and several windows got broken and holes were put in the walls.  If the condition of the house is not the same as it once was you need to address the issues with the sellers before you purchase the home.  Don't wait until after you close on the home because you may not be able to locate the sellers.
Next step and the final step to purchasing a home is Closing Day.   YEA!!!!!
If you have missed one of the previous steps in our first time home buyers series,  you can find them through the links below:
If you have any questions about purchasing your first Spring Texas home give us a call at 281.300.3141 or 281.804.8626.  We love working with first time home buyers!