Unless you are paying cash for the home, your mortgage lender is going to require the home be insured. The cost to insure your Spring Texas home varies from insurance company to insurance company.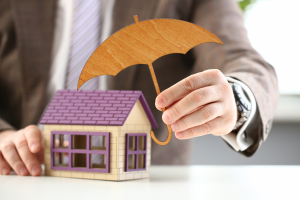 Sometimes the difference between the insurance companies rates are so significant that you wonder just what it is you are missing.  In order to get the best coverage for the lowest price you will need to shop around for your homeowners insurance and while you are shopping around remember to ask about discounts including senior citizen and umbrella for combining auto and home policies.
Just make sure when you are comparing insurance company policies that the deductibles and coverage are the same so you have an apples to apples comparison.  Read also: 9 things you should know about homeowners insurance.
If your Spring Texas home is located in the 100-year flood zone, your lender will require the home have flood insurance in addition to homeowners insurance.  If the home is NOT located in the 100-year flood zone, the decision on whether to insure the home for flood is entirely up to you.  Read also:  Your Spring Texas dream home is in the 100 Year Flood Zone – Now what?
If you shop for your homeowners insurance during the Option Period and decide the home is going to cost you more to insure than your budget can handle you can terminate the contract because you are still in the Option Period.  If you terminate the real estate contract during the Option Period, your Earnest Money will be refunded to you.
One last thing to mention is your first 12 months of Homeowners insurance is paid in advance and will be identified as a prepaid item on your closing disclosure.
If you have missed one of the previous steps in our first time home buyers series,  you can find them through the links below: