You have your first home under contract and you are in the option period, it is now time to get the home inspected.  Even though you have 7 to 10 days depending upon the length of your Option Period to get your Spring Texas home inspected, you want to schedule them as soon as possible.  Scheduling the home inspections as soon as possible will give you time to coordinate the home inspectors schedule with yours, review the inspection report, if necessary get quotes for repairs, and negotiate repairs with the sellers all before the Option Period ends.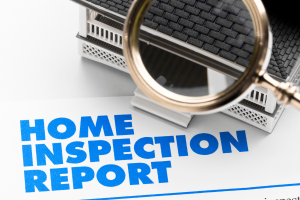 How do you choose a home inspector? – Your buyer's agent should be able to recommend several home inspectors.  Contact a couple of the home inspectors and ask a few questions.
Ask them how much they charge for the home inspection, how many homes have they inspected, what does their inspection cover, do they physically get up on the roof and inspect it, how soon will they provide you with the inspection report, and do they take photos of any problems they have identified.
How much does a home inspection cost? – A mechanical and structural home inspection costs around $450 – $650.  A termite inspection costs around a $125.  There is no set fee for a home inspection
Types of home inspections – There are two types of  inspections I recommend buyers have performed on homes they are considering buying.  The inspections are a Mechanical and Structural inspection and a Termite inspection.  The findings of the Mechanical and Structural inspection may require additional inspections to be performed by licensed service providers. These additional inspections may be to further evaluate the roof, plumbing, electrical or heating and air conditioning systems.
What do the home inspections cover? – A licensed home inspector is required to perform an inspection in accordance with the Standards of Practice mandated by the Texas Real Estate Commission. The Standards of Practice are minimum standards which cover the foundation, grading, roof, walls, ceilings, floors, windows, doors, stairways, porches, fireplace & chimney, roof, electrical, plumbing, heating and air conditioning, and built-in appliances.
The termite inspection will identify any conditions that are conducive to termite activity and any active termite activity.
How long does the inspection take and should you attend the inspection? – the Mechanical and Structural inspection will typically take 2 to 3 hours to be performed. The Termite inspection usually takes 30 minutes and can be performed during the same time frame as the Mechanical and Structural inspection.
You do not need to be present during the entire 2 to 3 hours that it will take to have the home inspected.  Although I do recommend you arrive for the last 30 minutes of the inspection so the inspector can summarize his findings and you can ask clarifying questions.
Your home inspector should provide you with a written inspection report usually within 2 to 3 days of the date the inspection was performed.
What do you ask the sellers to repair? – it is unrealistic to ask the sellers to repair every item marked as in need of repair on the home inspection report.  Why?  Because the home inspector has to identify any item that does not meet building codes irregardless of whether the code was present at the time the house was built. And I have not met a homeowner turned seller yet who has brought his Spring Texas home up to meet the current year's building codes. It is just not economically feasible.
So if you don't ask for everything to be repaired what should you focus on?  As a home buyer you need to be concerned with items in need of repair that affect the health and safety of your family.  For instance if the hand rail on a stairway is loose, you may want to request the seller to repair it because the instability of the hand rail could cause someone in your family to fall. I said you may want to request the seller to repair because you might be a handy person and can handle the repair yourself.
By reviewing the items identified as in need of repair with your home inspector, you will be able to distinguish between the minor items you can handle yourself and the major items you need to request the seller to repair.
Not all inspections have a happy ending with sellers and buyers coming to terms on repairs.  Sometimes home buyers repair requests are unrealistic and sometimes home sellers think their home does not need any repairs.  As a home buyer, first time or otherwise, you need to establish a walk away position on repairs. Just remember no home is perfect. The Spring Texas home you have under contract is not perfect and if you walk away the next home you find will not be perfect either.
Read Also:
If you have missed one of the previous steps in our first time home buyers series,  you can find them through the links below: