This is the second post in a series designed to educate first time home buyers on the process of purchasing a home in Spring Texas. Okay, you have determined that you are ready to own your own home, now what?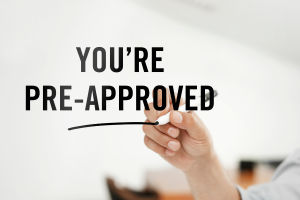 The next step is to know your numbers.  If you have always liked numbers, like me, you will enjoy this step. If numbers are not your thing, I am sorry but you need to understand the numbers before proceeding to the next step.
If you do not know your numbers, the decisions you make could negatively affect your finances for years to come.
How much home can you afford?  Before you start your Spring Texas homes search, you need to know the price range of the homes you can afford.  After the completion of a loan application, a pulling of your credit, and the submission through an automated underwriting system, a loan officer can usually inform you within 24 hours if he can get you loan approval and how much home you can afford. Securing loan pre-approval costs you nothing and does not obligate you to the lender or to a loan.
If the lender is not able to pre-approve you for a loan, ask the lender to identify the steps you need to take to get pre-approval. You may need to pay off a credit card, consistently pay your bills on time or you may just need to get errors corrected on your credit reports before you can secure loan approval.
A couple notes of caution –
Pre-approval is NOT loan approval.  Based upon the information and documentation you initially provided the lender, he will be able to determine under what conditions he can provide you with loan pre-approval.  There is additional documentation that will need to be provided and underwriting conditions that will need to be met before the lender will give you full loan approval.
Do NOT do anything that could negatively impact your financial position. If you are thinking about changing jobs – Wait, if you are thinking about buying a car – Wait, if you are thinking about buying things for your new home – Wait, if you are thinking about opening a new credit card account – Wait, and if you are thinking about closing an old credit card account – Wait. Wait until after you have closed on your new home because any one of these actions could prohibit you from receiving full loan approval.
If you need a recommendation for a reputable Spring Texas loan officer give us a call at 281.300.3141 or 281.804.8626. We would be happy to provide you with the names and numbers of loan officers who we have developed long standing relationships with.
What is a GFE? A GFE (Good Faith Estimate) is provided by the lender at the time you apply for a loan and is a written estimate of the costs of purchasing a home. The GFE will also identify the interest rate of your loan and show a break down of your monthly payment including the principal, interest, escrow for taxes and homeowners insurance, and private mortgage insurance.
The interest rate the lender quotes on your GFE may not be the interest rate of your loan. Mortgage interest rates change daily and your lender is not able to lock in your interest rate and until he has the address of the home you are purchasing.
How much money do you need to purchase a home?  The money you will need is a combination of:
1)  Minimum Down Payment (currently the smallest minimum down payment is available with a FHA loan and it is 3.5% of the sales price) +
2)  Closing Costs and Prepaid Costs (survey, escrow fee, loan origination fee, appraisal fee, first year's homeowners insurance plus other costs. You can anticipate these costs running about 3.5 to 4% of the sales price. The GOOD news is your Realtor® should be able to negotiate these costs to be paid by the seller)  +
3) Inspection Costs (the cost of a home inspection runs about $300 – $400 and a termite inspection is $100)  +
4) Moving Costs (how much is it going to cost you to move? Are you going to hire a moving company, hire a moving van, or are you going to borrow your friend's truck and get them to help you move?) +
5) Other Costs (the refrigerator and washer/dryer are not included in the sale of the majority of Spring Texas homes)
The sum of items 1 – 5 = The total amount of money needed to purchase a home.  The costs of items 1 and 2 will be identified on the GFE you received from your loan officer.
The numbers do add up quickly and can easily turn your mind into Jello. But don't let the numbers scare you. I will be happy to sit down with you and go through the costs line item by line item until you are 100% comfortable with them.
Read Also:
Read the entire first time home buyers series,  by accessing the steps through the links below: