We only have a few more steps to go before we get to the much anticipated closing day.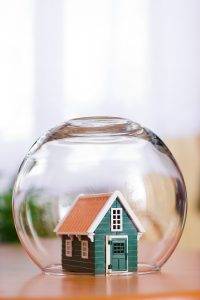 What is a home warranty?
Not to be confused with home owners insurance, a home warranty sometimes referred to as a residential service contract provides a level of protection for the internal systems of your home. The typical period of coverage for a home warranty is one-year from the date of the home's closing.
What does a home warranty cover and how does it work?
A basic home warranty will cover heating, electrical, plumbing, water heaters and appliances including free standing ranges, cook tops, dishwasher, garbage disposal, and microwave oven.
If an item covered by the home warranty breaks down, you contact the home warranty company and they will send out a contractor to repair or replace the broken item. The home warranty company does have a service fee ranging from $50 to $100 per trade call.
How do you choose a home warranty company?
Your real estate contract will specify up to what amount if any the sellers are providing you with towards a home warranty. A basic one-year home warranty for a home less than 5,000 square feet is $350 which the majority sellers are willing to pay for the buyers.
Your real estate agent will be able to help you choose a home warranty company by providing you with the brochures of several companies. Narrowing the selection down to just one home warranty warranty company will be up to you. I recommend you compare the level of coverage provided, the amount of the fee charged for a service call, and the company's standing with the better business bureau to help you decide which home warranty company is right for you.
A couple of things to remember about home warranties are 1) they do cover a lot of things but they do not cover everything and 2) they may not cover the entire cost of the repair or replacement due to limits on coverage amounts.
If you have missed one of the previous steps in our first time home buyers series, you can find them through the links below: