We are nearing the end of the series but we are not quite there yet as we have a couple more important steps to discuss on the way to home ownership.
Deed Restrictions: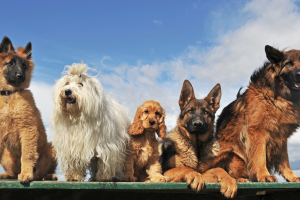 There are very few Spring Texas neighborhoods that do not have deed restrictions. There is a high probability the subdivision you are purchasing a home in is governed by deed restrictions. You need to familiarize yourself with the subdivisions deed restrictions before you purchase your home so you do not have to make any unexpected decisions later.
For instance, if you have five dogs you will want to know if having five dogs is against deed restrictions. You don't want to be faced with the decision of which of your five dogs/family members get to stay and which ones have to leave after you move in.
Title Commitment:
The title company will provide you with a title commitment.  The title commitment identifies the amount of the title policy, the exceptions from coverage, and the items that will need to be resolved before the title company will issue the title policy.
You need to pay close attention to the items identified on Schedule C.  If there is a tax lien or a Mechanics lien attached to the property, they will need to be resolved and removed before you can close on the property.  If the liens can not be removed timely your closing date may have to be postponed. If the liens can not be resolved, you may not be able to close on the property at all.
If you have missed one of the previous steps in our first time home buyers series,  you can find them through the links below: