As a home buyer and especially as a first time home buyer you need someone who is looking out for your best interests and a buyer's agent is just that someone. A buyer's agent has a fiduciary responsibility to represent his buyer's best interest including reasonable care, loyalty, and confidentiality.
A buyer's agent is different than a listing agent. The listing agent is the real estate agent whose name and phone number you see advertised with the listing of the home. The listing agent has a fiduciary responsibility of reasonable care, loyalty, confidentiality, and disclosure to the seller NOT the buyer. For instance, if you tell the listing agent "I love the sellers home. This is the perfect home for me. I cannot see myself living any place else but here." The listing agent is obligated to tell the seller what you told her. You need to get a buyer's agent to represent you because the listing agent represents the seller.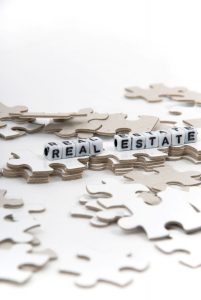 In addition to representing you, a buyer's agent will:
put together the pieces of the real estate puzzle. Your buyer's agent will guide you through the entire home buying process. He / she will be with you every step of the way from loan pre-approval, to viewing homes, to reviewing comps, to negotiating an offer, to working through inspections, to attending the closing with you.
show you all available homes for sale. A buyer's agent can show you any home for sale regardless of whose sign is in the yard. He / she will listen to your needs and help you find the home matching your needs.
help you understand the numbers. A buyer's agent will review the GFE and help you understand how much money you will need to purchase a home.
inform you of the local Spring Texas real estate market. A buyer's agent will know whether the real estate market is a buyer's or a seller's market and be able to advise you on how to successful purchase a home in either market.
tell you how the home's features will affect its future resale value. A buyer's agent knows which of a home's features are in demand and which ones may negatively impact future resale value in his local real estate market. As the features of home that impact future resale value are not the same in all real estate markets.
negotiate on your behalf. A buyer's agent will negotiate to secure you the best purchase terms. The only home a buyer's agent wants to help you purchase is the one that is right for you. He wants you to be a satisfied buyer who will refer your friends and family to him with future real estate needs.
provide recommendations of reliable and competent service providers. Your buyer's agent can help you locate a trust worthy mortgage lender, home inspector, home warranty company, homeowners insurance agent, plumber, roofer, A/C repairman, or an all-around handyman. He has a database of reliable local contacts.
An added bonus is your Spring Texas Buyer's Agent services are FREE to YOU. In Texas, the buyer's agent is paid by the sellers at closing. Buyers Agent Representation is not available in all states and in some states buyers have to pay to have a real estate agent represent them.
If you have missed one of the previous steps in our first time home buyers series, you can find them through the links below: