The Option Period – a defined length of time usually 7 to 10 calendar days from the effective date of the contract. The buyer pays the sellers a nominal fee usually $150 – $250 for the Option Period and in exchange the seller gives the buyer an unrestricted right to terminate the contract during the Option Period.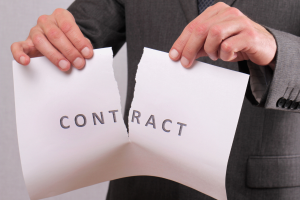 The buyer has the unrestricted right to terminate the contract that means you can terminate the contract for any reason. In fact, you don't even have to have a reason for termination. You will sign a notice of termination form that your buyer's agent will deliver to the listing agent and its done. You are no longer under any obligation to purchase the home and you can move on to finding a different Spring Texas home.
If you terminate the contract, the fee you paid the seller for the Option Period will NOT be refunded.  But the GOOD NEWS is your Earnest Money will be refunded.
Tasks to be performed during the Option Period –
Get a quote for Homeowners Insurance.  The GFE (Good Faith Estimate) your lender provided you contained an estimate and not a quote for the cost to insure a home. Since the cost of homeowners insurance varies based upon the age of the home and whether the home is located in a flood zone, you should call an insurance agent for a quote.  If you discover that the cost to insure the Spring Texas home is outrageous and not within your budget, you can cancel the contract.  But you can only cancel the contract without incurring a penalty if you cancel during the Option Period.
Get the Home Inspected.  A home inspection gives you an opportunity to discover the condition of the home's operating systems.  The inspection will identify potential problems with the home that may be lurking in the dark. Based upon your new found knowledge of the condition of the home, you may need to negotiate with the sellers on repairs. If you and the sellers can not come to terms on the repairs, the Option Period provides you with the right to terminate the contract and still have your Earnest Money refunded to you.
If you have missed one of the previous steps in our first time home buyers series,  you can find them through the links below: